Here are the instructions you received for the "Mix It Up" experiments.

Here is a list of the equipment used and the procedures for each of the stations. In your lab report, the equipment and procedure sections will only contain your two chosen stations and is to be a maximum of one page.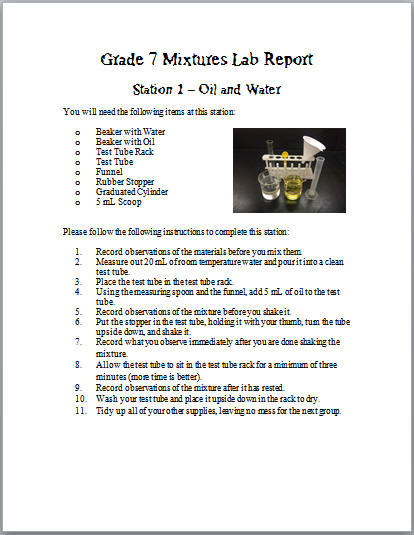 Here is the lab report criteria.

Here is the lab report rubric.

Here is a checklist you can use to help organize your report.

I will be creating a folder on the cloud, into which you can upload any images you take throughout these experiments. I would encourage you to share your images. You are welcome to use any of the images you find there for your observations.